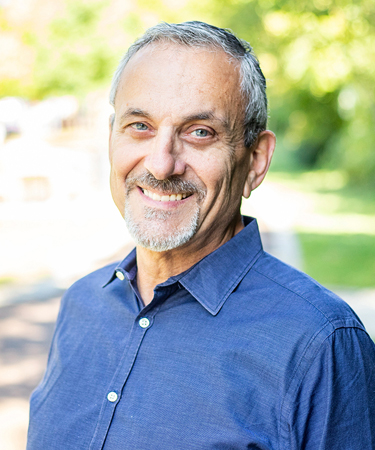 Tony Nenopoulos
REALTOR®
When buying or selling a home, you want sound advice you can bank on. Choose an industry leader who can respond to the practical concerns most important to you.
Each client presents a unique situation
Your real estate transaction should address your present and future needs. My primary goal is to assist you in identifying your priorities and goals and to develop an action plan tailored specifically for you. By asking the right questions and listening, I can understand the best way to successfully achieve your desired results.
Building a trusted relationship
Buying or selling a home is one of the most significant and one of the most emotional, too. You want to be completely comfortable with the decision you make, and I'll work with you until together we arrive at the perfect strategy that matches your objectives. If you're selling, I work with you to build an effective marketing plan for attracting the right buyer. If you're buying, I'll search for the best property to fit your individual style and budget.
A proven track record
With top ranking in my profession for more than twenty years, I have become a trustworthy advisor for scores of satisfied clients. Count on me to provide the most reliable data you need to arrive at informed decisions. My expertise in planning each step of the transaction ensures that your interests are always best served. When results count, get the outcome you expect.
Testimonials
"I have worked with Tony buying on selling 3 other properties, I wouldn't consider using anyone else. Tony has great customer service and a terrific style, he knows the area and always makes himself available. He is fantastic!"
- MaryEllen Walsh
"I am very happy with Tony's help in my transaction. I was impressed by his knowledge of the local market and his integrity. I'd recommend him highly."
- Steve Murphy, Arlington
"Both transactions (purchase and sale of our house) were executed so smoothly. Closing our house in less than 30 days seemed downright challenging- but your Professionalism, marketing and all around "know-how" pulled us through is all."
- Kim and Lee Lindenau
"Tony sold our existing home in a few days and expertly guided us through that sale as well as the purchase of our new home. His professional approach and extensive knowledge of the market gave us confidence every step of the way. Tony is a trusted advisor and we love working with him."
- Tina and Jerry Silberman
"The photos and web site of the house were very nice and very effective. One of the many strengths of Tony was his ability to suggest many vendors to help us prepare the house for sale including a very good stager, plumber, mason and contractor.
We were very satisfied in Tony's ability to show and sell the house in a short period of time in a market that was slowing down and high inventory. He did this all while we were out of the country. He knows what needs to be done and does it in a timely manner. We have moved from the area but if we ever move back we will contact Tony for buying or selling a house."
- Craig Walloch and Diane Hughes, Medford
"Tony Nenopoulos was a fantastic agent. His knowledge of the market and the areas we were looking at was truly invaluable. We felt that he had our best interest in mind and worked diligently to find the perfect place to live. We are very happy with our new home and feel that it wouldn't have been possible without Tony's generous help. We will definitely work with him again and I will recommend him to my friends."
- Marina Novoa and Jennifer Maguire
"Our agent did an amazing job. He worked extremely hard throughout the entire process and after the sale. We had some problems with some of our appliances afterwards and Tony made sure that we were taken care of."
- Laura and Craig Leduc, Arlington
"You are an exceptional realtor: a consistent professional, incredibly Well-informed and so kind. We never could have done this without you."
- Liz and Nathan Brooks
"Just wanted to let you know how much we appreciated all of your time, advice, hard work and sense of humor. You made a stressful time a whole lot easier. "
- Beth and Michael Dube